News & Events Let's hear it for the Deen Team and Tony Buttimer's Environmental Landscapes of Savannah for taking over the shelter's backyard! They arrived the other day and in just a few hours, transformed our pitiful looking yard into an inviting, beautiful area.
Mandy Livingston, Sales and Marketing Manager for Paula Deen Enterprises called me several months ago, saying the corporate staff of PDE & The Lady & Sons, otherwise known as the Deen Team, pick a non-profit organization each quarter and volunteer their services. We were fortunate enough to be chosen for their spring quarter. The team came out last week, surveyed the backyard and I gave them a free hand to do whatever because it would only be an improvement!
Mandy then enlisted the services of the amazing Tony Buttimer and his crew who provide landscaping services for Deen Enterprises. It was a sight to behold as scraggly bushes were trimmed and weeds were whacked!
Outdoor furniture was painted; the basketball goal got a new life when cement was poured to straighten and stabilize it, and a new backboard and net (with new basketballs even!) were added; and the fence was repaired and the gazebo was stained and repaired.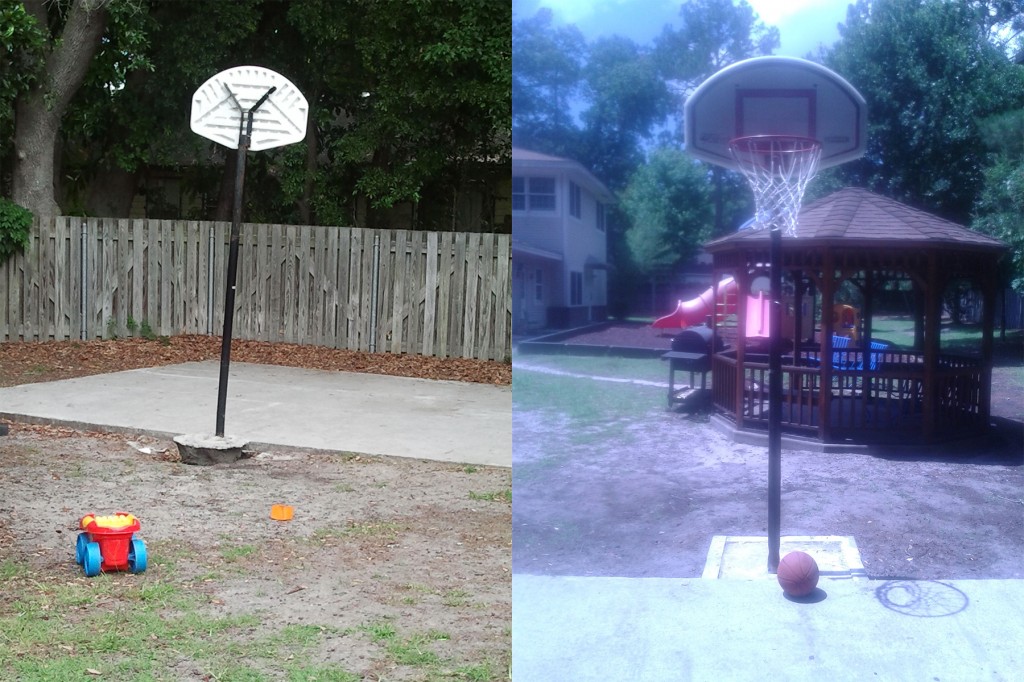 Our residents and their children spend a lot of time in the backyard because it's fenced and secured. This group of generous, hard working people has lifted everyone's spirits by turning something unsightly into a beautiful, inviting yard. You are all our special angels!
And there are many, many others who every day bring sunshine into our lives with their donations, volunteer work and encouraging words! Thank all of you from the the grateful staff and residents of SAFE Shelter!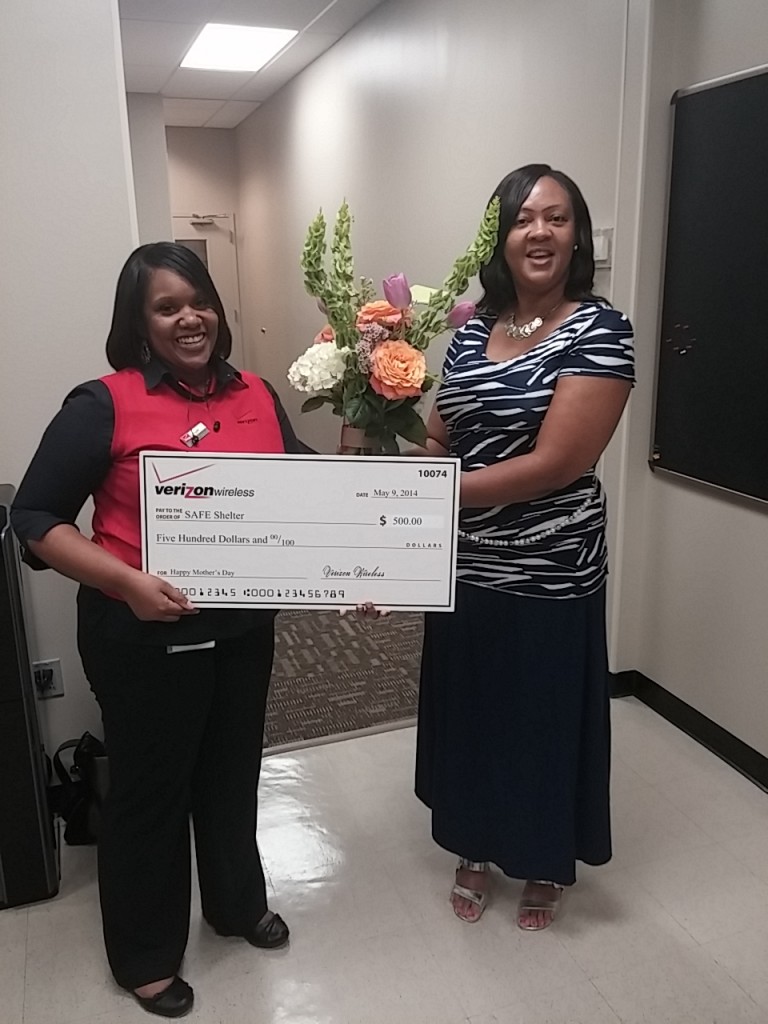 On May 9, Verizon Wireless, in honor of Mothers Day, presented Sheryl King, Follow-up Program Case Manager, with a check for $500 and a vase of beautiful flowers for our mothers in the shelter!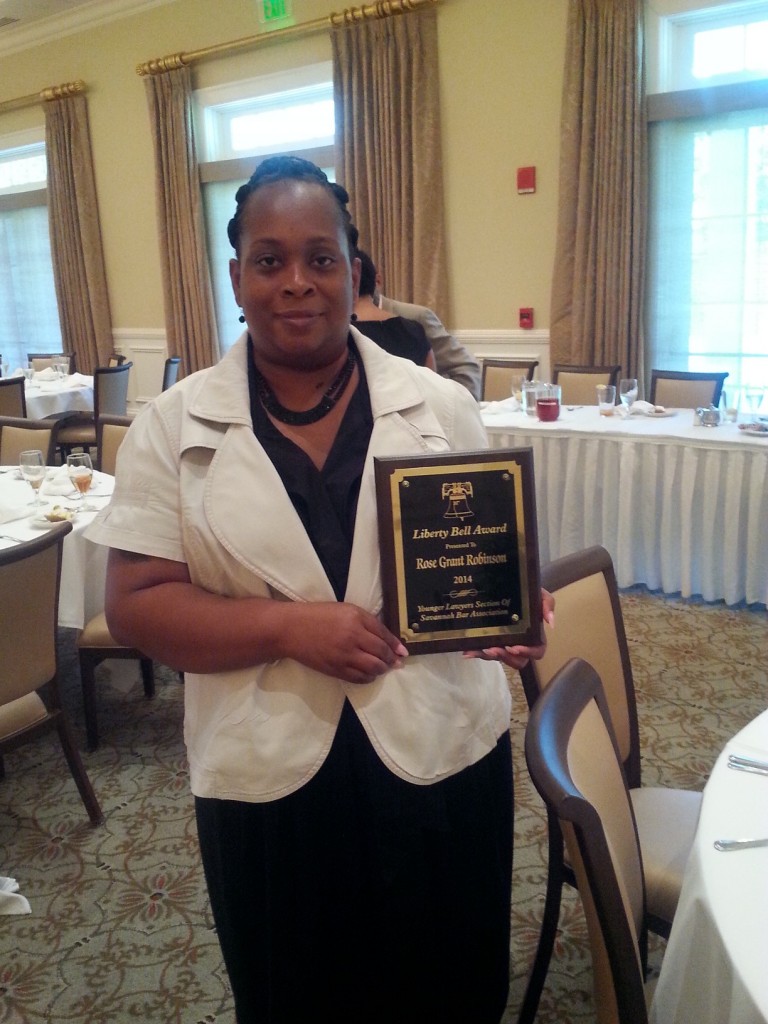 On May 8, the Younger Lawyers Section of Savannah Bar Association presented Rose Grant Robinson with the Liberty Bell Award! Rose is the Senior Legal Victim Advocate at the Outreach Program. This award recognizes a non-lawyer for outstanding service in promoting a better understanding of our Constitution and Bill of Rights.
On April 27, to celebrate the opening of the new TJ Max in Pooler, store manager Troy Cather and Charlinda Gallent, District Manager, presented SAFE Shelter with a check for $5,000!
SAFE Shelter's Step Forward 5K Walk on April 5, 2014 at Lake Mayer was a resounding success. Over 100 walkers joined staff, volunteers and Board members to make this a memorable tribute to the critical work being done by SAFE Shelter. The full list of contributors and sponsors can be found in the Director's Corner on this website under
News & Events
. To view pictures from the walk, click
HERE.
CHAIRity, Etc. 2013 was an outstanding success for SAFE Shelter. We thank all of those who gave so generously to support our efforts.
Click here
to view pictures from this wonderful event.